Time: Around 1 h 30 min
1 hour: Climbing on the ropewalls with an instructor.
ca.30 min: Hotdogs (2) and Ice-Cream
Min age: 7 years
Price: 290kr/person
Shoes and Harness are included in the price.
Minimum 5 children
Not a playground, safety rules must be followed.
Not allowed to bring ballons.
Candlelights are not allowed due to fire hazards.
Wrapping paper and such should be taken home and not be thrown in our dustbins.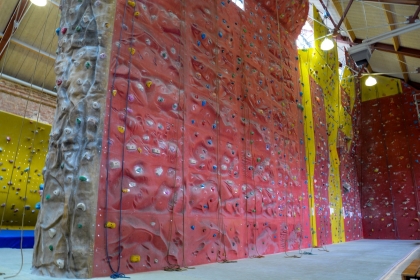 Email: Klatterdomengbg@gmail.com
Information we need:
How many children
Dietary habits or allergies
Which day/date (preferably several proposed dates)